El Internet ofrece a los autores y sus lectores una nueva diversidad de oportunidades y la libertad.
Frase de Internet | Frederick Forsyth
Frederick Forsyth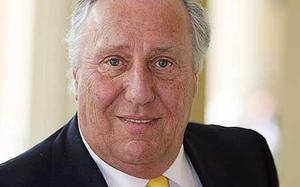 Autor
que nació en
Inglaterra
.
Nació el
25 de August
de 1938. (82 años)
Frederick Forsyth es un escritor británico. Es sobre todo conocido por novelas de suspense como The Day of the Jackal , The Dogs of War , The Odessa File , Icon y The Fist of God .
Autores relacionados